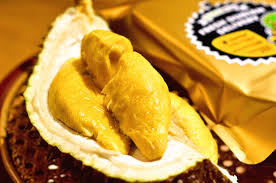 Durian Bear / DurianBear Sdn Bhd
Durian is truly a special tropical fruit. It's well-known in Southeast Asia, where it's byname "the king of fruits." Durian is quite high in vitamins and mineral, including more than most other fruits. The fruit's flesh can range in color. It's most frequently yellow or white, but can likewise be red or green. Durian grows in tropical areas worldwide, particularly in the Southeast Asian countries of Malaysia, Indonesia, and Thailand.
Durian Bear was founded with a goal! A mission to distribution FRESH DURIAN to your doorstep. Hello hantu durian! We understand that you are starving for durian and we're here to save your day! Musang King, Tekka, D24 you known as it, we've got it! Much like you, we are durian lovers ourselves. That's why we always desired FRESH Durian that smell great and taste awesome. And since we're so INTO durian, we hand-pick each pack before we ship out to you. Our commitment to quality implies that every order has our personal assurance in it being the freshest durian. That's why we are providing the One For One one hundred percent% Replacement Guarantee. Yes, that's 1 pack for each pack of sour/unripe durian.