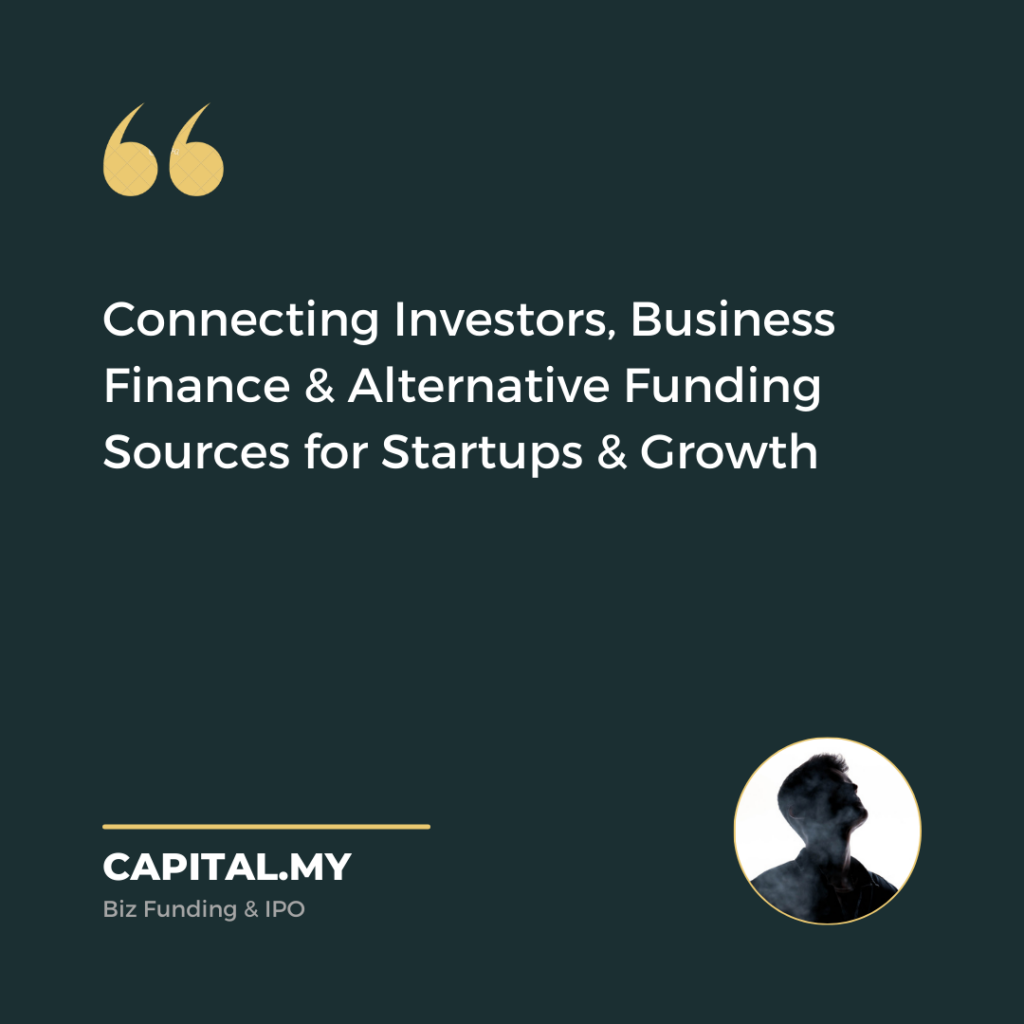 Connecting Investors, Business Finance & Alternative Funding Sources for Startups & Growth
Get support, guidance and all the help you need to start raising capital!
Raising Capital? Get started with our Capital2u Success Formula ® for building a constant flow of investors rather than calling on people who don't know who you are.
Fundraise Model: Financial modeling, business valuation, investors list and pitching materials.
Capital Raising: Guidance and support from A to Z in capital raising, deal structure and negotiation.
Investor Access: Connect you with the right investors and funding sources - angel investors, venture capital, private listing, investment banks, IPO, IEO, STO and debt financing.
Contact Information
Unit 6, Level 4, SetiaWalk Mall (Block K), Persiaran Wawasan, Pusat Bandar Puchong, 47160 Puchong, Selangor, Malaysia.
There are no reviews yet.